Arbenz/Osby/Krijger TOUR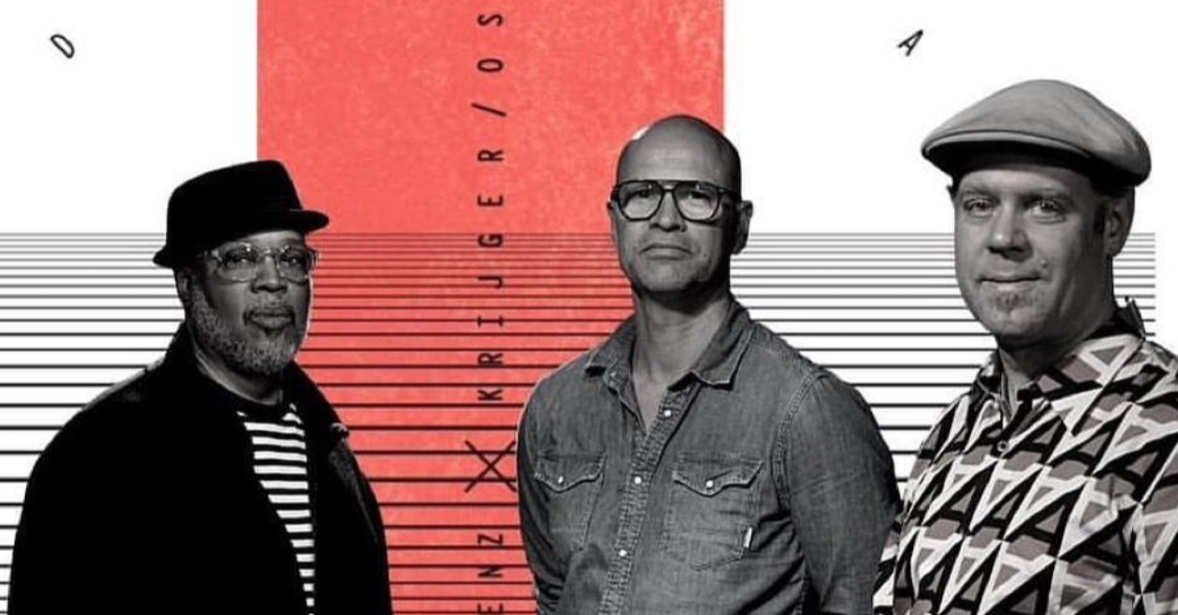 Florian Arbenz – drums // Greg Osby – saxophones // Arno Krijger – organ & pedals
Touring Italy/Germany/Switzerland/Belgium and Holland
Arbenz / Krijger / Osby: Conversation #9: Targeted
By
This mind-bending album skewers any notion that modern-day organ trios are all unimaginative bores churning out reheated cliches lifted from Blue Note and Prestige albums of the 1950s and '60s.
With that stereotype in mind, one would hesitate to apply the term "organ trio" to the collaborative group on Targeted. But its instigator, the Swiss drummer Florian Arbenz, uses the description in his liner notes when introducing Hammond organist Arno Krijger. Arbenz actually calls the band a "slightly unusual organ-trio," proving that it is not only the English who can make with the understatement.
Even so, considering that the lineup is completed by saxophonist Greg Osby, in magnificent form, even Arbenz's nuanced description might seem a bit of a stretch, if not plain inadequate.
When Krijger's solo kicks in at 3:43 on track one, however, the choice of words is justified within seconds. The sound is not just menacing, it positively snarls at you. The track is Eddie Harris' "Freedom Jazz Dance," though like the other two standards to be heard, Victor Feldman's "Seven Steps To Heaven" and George Gershwin's "I Loves You Porgy," the version here is so radically rebooted that one would be forgiven for barely recognising it. The other tracks are Arbenz's "Sleeping Mountain" and "Old Shaman" and Osby's "Vertical Hold."
Between the six tracks there is enough light and shade—enough snarling and caressing—to deliver a wonderfully well-rounded forty-minutes of listening pleasure. And it is by no means just Krijger's show. Osby, on alto and soprano, is consistently intriguing, whether at full throttle or crooning. Arbenz is a vivid colourist and beat provider and his opening solo on "Seven Steps To Heaven" is among the album's (many) highlights. As organ trios go, this is definitely one step beyond. Hopefully, a second album will follow. Meanwhile, this one is a killer.
Postscript: Targeted is not Arbenz and Osby's first time on record together. The duo have been an on-off item since 1998, and in 2020 released the self produced and highly recommended Reflections Of The Eternal Line. That year, by the way, was an unusually good one for saxophone and drums albums, with, out of the US, drummer Ted Poor and alto saxophonist Andrew D'Angelo's perfect little masterpiece, You Already Know (Impulse!).
Track Listing
Freedom Jazz Dance; Sleeping Mountain; Vertical Hold; Seven Steps To Heaven; I Loves You Porgy; Old Shaman.
Personnel
Additional Instrumentation
Greg Osby: alto saxophone, soprano saxophone; Arno Krijger: Hammond organ; Florian Arbenz: drums, percussion.